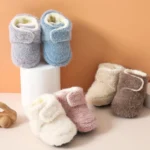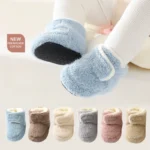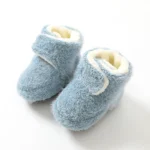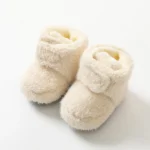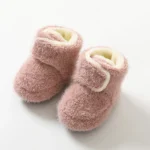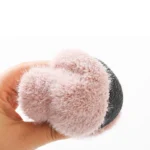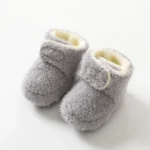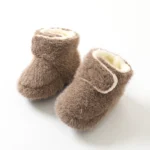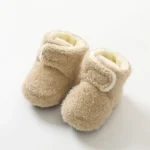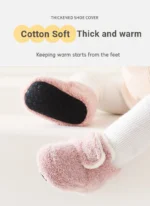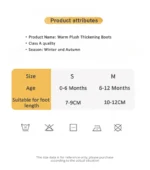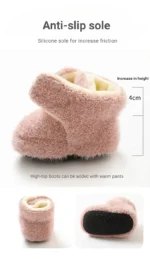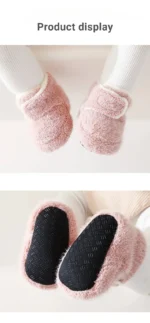 Introducing our Cozy Winter Wool Booties, specially designed to keep your newborn's feet warm and snug during the colder months. These plush shoes provide a thickened layer of warmth, ensuring your little one's comfort from heel to toe.
🍼 Warm and Cozy: Made with soft wool, these booties provide a cozy embrace for your baby's feet, ensuring they stay warm even in the chilliest of temperatures.
👶 Thickened Plush Material: The thickened plush material adds an extra layer of warmth, making these booties perfect for winter wear.
👣 Soft Soled for Comfort: Designed with your baby's delicate feet in mind, the soft soles provide a comfortable and gentle fit.
🛡️ Anti-Slip for Safety: The booties feature an anti-slip design, ensuring your little one can move around safely and securely.
🎨 Unisex Design: Available in a variety of colors, these booties are suitable for both baby boys and girls, making them a versatile addition to any baby's wardrobe.
🎁 Perfect Gift for New Parents: Looking for a thoughtful gift for a baby shower or newborn? These Cozy Winter Wool Booties are a practical and adorable option.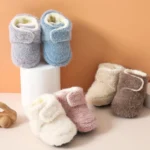 Cozy Winter Wool Booties Anti-Slip Socks
Your review
* Review is required
Email
* Email is required
| REGION | USA WAREH. | PRC WAREH. |
| --- | --- | --- |
| USA | 3-5 working days | 7-15 working days |
| Canada | 3-5 working days | 7-15 working days |
| Australia | 5-12 working days | 7-15 working days |
| U.K | 5-12 working days | 7-15 working days |
| Germany | 5-12 working days | 7-15 working days |
| Other | 5-12 working days | 7-15 working days |