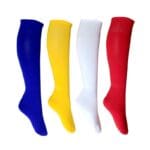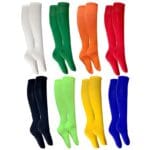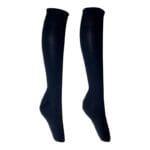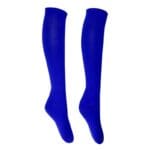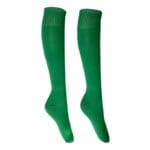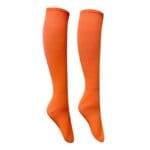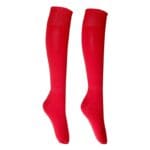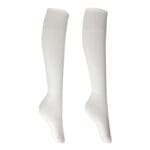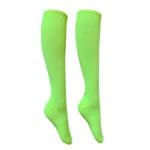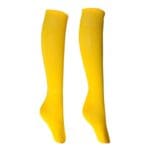 Step onto the field with added flair and confidence using the Adult Legging Stocking. Made exclusively for the passionate footballer in you!
Dive Into its Amazing Features:
🎨 Vivid Color: Just as shown, it's designed to make you stand out.
🌬️ Breathable Material: 100% Polyester – ensuring sweat wicks away, leaving your legs fresh and cool.
📏 Perfect Fit: Crafted for shoe USA sizes 5-12. With a feet length of 20cm and a hose length of 35cm, it's a tailored fit for everyone.
🪶 Light as Air: Weighing just 70g, you'll hardly feel it on, letting you focus solely on the game.
Here's What You'll Get:
🧦 1 Pair of magnificent Adult Football Legging Stockings that promises performance and style.
Kindly Note:
Manual measurements might vary by 1-2cm. We aim for accuracy, and your understanding is appreciated!
Display settings might alter the product's color slightly. Rest assured, what you see is very close to what you'll get.
Why It's Your Next Game-Changer:
🏃 Boosted Performance: The stocking supports your leg muscles, enhancing performance.
🌟 Style Statement: Make an impression both on and off the field with its striking design.
🛍️ Incredible Value: Superior quality and design at an unbeatable price!
Ready to Elevate Your Football Game?
This isn't just another stocking; it's an embodiment of passion and performance. Don't let this chance slip through your fingers.
🔥 Act Now! Upgrade your football gear. Click to add these premium leggings to your cart and experience football like never before!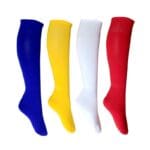 Over-Knee Solid Color Sports Socks
Your review
* Review is required
Email
* Email is required
| REGION | USA WAREH. | PRC WAREH. |
| --- | --- | --- |
| USA | 3-5 working days | 7-15 working days |
| Canada | 3-5 working days | 7-15 working days |
| Australia | 5-12 working days | 7-15 working days |
| U.K | 5-12 working days | 7-15 working days |
| Germany | 5-12 working days | 7-15 working days |
| Other | 5-12 working days | 7-15 working days |