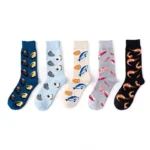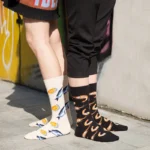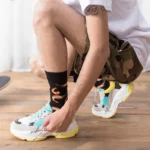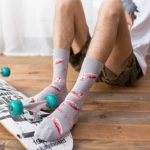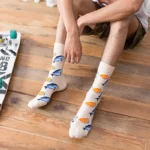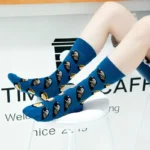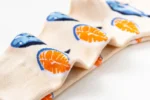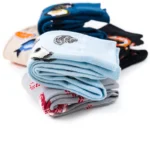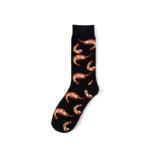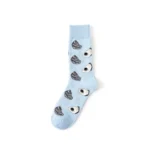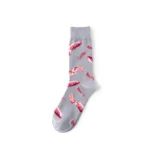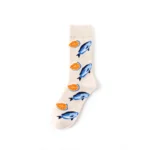 Dive into a world of quirky fashion with our Harajuku Funny Socks, inspired by the vibrant and eccentric streets of Tokyo. Featuring delightful seafood designs of shrimp and squid, these ankle socks are a must-have for anyone with a love for the unique and whimsical.
🍤 Whimsical Shrimp Design: Embrace your playful side with our fun shrimp pattern, adding a splash of humor and creativity to your sock drawer.
🦑 Artistic Squid Motif: Dive deep into style with our artistic squid design, perfect for those who appreciate the quirky side of life.
🧦 Premium Cotton Comfort: Crafted from premium cotton, these socks provide ultimate comfort, ensuring your feet stay happy and cozy all day long.
👟 Trendy Ankle Length: The short ankle length makes these socks a versatile choice, easily paired with sneakers, boots, or even sandals.
💑 Happy Couple Socks: Share the fun with a loved one! These socks make for a fantastic gift for couples who appreciate a good laugh and funky fashion.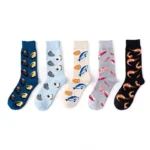 Seafood Socks Funny Shrimp and Squid Designs
Your review
* Review is required
Email
* Email is required
| REGION | USA WAREH. | PRC WAREH. |
| --- | --- | --- |
| USA | 3-5 working days | 7-15 working days |
| Canada | 3-5 working days | 7-15 working days |
| Australia | 5-12 working days | 7-15 working days |
| U.K | 5-12 working days | 7-15 working days |
| Germany | 5-12 working days | 7-15 working days |
| Other | 5-12 working days | 7-15 working days |