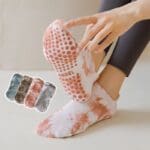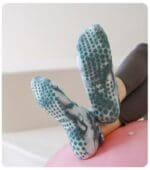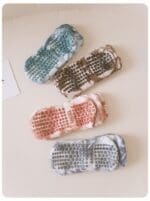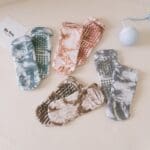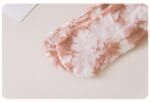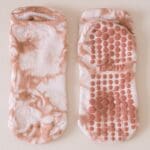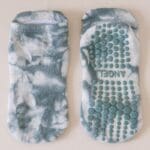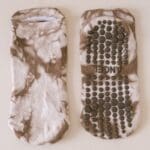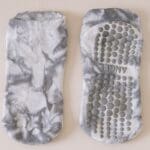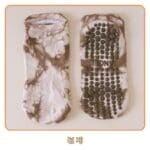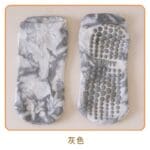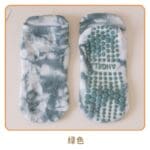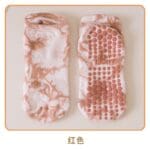 Unveil the Magic of Breathable Tie-Dye Yoga Sock Slippers!
Introducing our tie-dye short yoga socks – the perfect fusion of artistry and functionality. Designed for the modern woman, these socks promise a unique splash of color and design while ensuring every yoga, Pilates, or dance session is taken to the next level.
Why You'll Absolutely Adore Them:
🎨 Trendsetting Tie-Dye: Add a touch of bohemian chic to your yoga attire with our vibrant tie-dye patterns.
🌱 Pure Cotton Comfort: Experience the luxurious softness and breathability that only 100% cotton can offer.
🧘‍♀️ Stay Grounded: With our anti-slip design, confidently maintain balance and focus during each pose.
Delve Deeper into Their Charm:
🧦 Sock Slipper Design: Enjoy the convenience of slipper comfort with the protection of a sock.
👩 For Women, By Women: Specifically crafted keeping the wonderful women of the yoga community in mind.
⚖️ Balance & Safety: Say goodbye to sliding. Our yoga sock slippers ensure every step and stretch is stable.
Experience the Difference:
These aren't your regular yoga socks. They're a statement, a commitment to style, and most importantly, a promise of unparalleled performance. Whether you're stretching, balancing, or simply meditating, let our tie-dye sock slippers be your trusted companion.
🔥 Step into Color and Comfort! Embrace the blend of safety and style in every session. Click to add these breathable tie-dye yoga sock slippers to your collection today!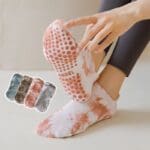 Breathable Tie-Dye Anti-Slip Yoga Socks
Your review
* Review is required
Email
* Email is required
| REGION | USA WAREH. | PRC WAREH. |
| --- | --- | --- |
| USA | 3-5 working days | 7-15 working days |
| Canada | 3-5 working days | 7-15 working days |
| Australia | 5-12 working days | 7-15 working days |
| U.K | 5-12 working days | 7-15 working days |
| Germany | 5-12 working days | 7-15 working days |
| Other | 5-12 working days | 7-15 working days |